Bio Skin Jetting and Bio Skin Smoothing for a wrinkle-free future
BioSkinJetting and Smoothing is an anti-ageing treatment that effectively corrects lines and wrinkles naturally. All wrinkles and small facial blemishes can be visibly reduced using this technique. BioSkinJetting is based on its capacity to regenerate the skin. By activating the area immediately underneath the wrinkle, the skin is stimulated into forming new tissue this new tissue contains young collagen and elastic fibres that spread through the wrinkle leaving the skin smooth and younger looking. BioSkinJetting does not use injectable products and offers a completely natural alternative to Botox and Fillers.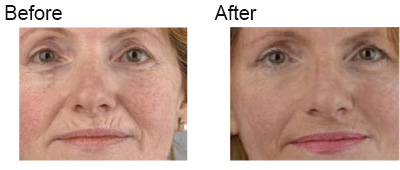 15 mins 



£60.00

30 mins

£100.00

6 course at 15 mins

£340.00

6 courses at 30 mins

£570.00
A course of 5 to 7 treatments is recommended.
Benefits of Bio-Skin-Smoothing
Improves and refines the skin texture and condition
Reduces scars due to acne, chicken pox & raised scars.
Tightens and lifts lines and wrinkles.
Stimulates the skin to form collagen.
Improves Lymphatic drainage and blood circulation.